Our cannabis products
If you're considering buying your cannabis products at Nugz with Attitude, you can either visit our store to physically check the product or go to the website to check the menu. Our dispensary is legal and has all the necessary licenses to sell different types of cannabis products.
Our cannabis dispensary offers high-quality cannabis products. If you're unsure, check out reviews on the internet. You will find popular brands of cannabis products at our store. We pride ourselves on selling quality products at affordable rates. We offer top-quality marijuana at a reasonable price to the community members.
The benefits of using marijuana can range from enhancing creative spaces to promoting deep sleep. The medical benefits of marijuana are just beginning to be discovered. It can improve mood, stimulate creativity, and even relieve pain.
We offer different strains of cannabis flowers to help you achieve the desired effect. You will find Sativa, Indica as well as Hybrid marijuana flowers at our store. We also sell prerolls, vapes, and concentrates.
Nugz with Attitude Cannabis Dispensary is an excellent choice for anyone seeking legal marijuana. In addition to providing the highest quality of marijuana products, we also offer medical marijuana services.
Besides legal marijuana, Nugz with Attitude offers a wide selection of CBD-infused edibles. Our menu includes brownies, chocolates, and root beer. A variety of these edibles will give you a chance to choose the one that suits you best.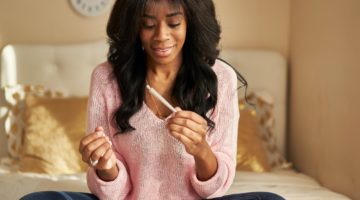 Our goals
The mission and goals of Nugz with Attitude are clear. Our dispensary is a safe and comfortable place to purchase cannabis products. We want to change the perception of marijuana in the U.S. by offering a welcoming environment where patients can get the right amount of cannabis for their needs.
We are dedicated to providing our community with the best possible cannabis experience and education. We are dedicated to providing our clients with the highest quality product, with a positive attitude.
Join us and help us build the future of this industry. We have a strong history of helping patients and have built a great reputation in the industry. If you are looking for a quality cannabis product, visit Nugz with Attitude today!
We are committed to the industry's progress. Our cannabis dispensary aims to contribute to this movement by educating consumers about the health and wellness benefits of cannabis.
Our mission and goals are to contribute to the cannabis industry. We aim to protect the cannabis industry and ensure that it reaches its full potential. We encourage our customers to support our efforts. With these three goals, we are sure to have a long-lasting impact on the cannabis industry.
We believe in fairness and ethical practices. We support all of our employees and customers. And we are committed to doing our part for the community. We aim to make cannabis more accessible and legitimate.
why choose us?
There are many benefits of buying cannabis from Nugz with Attitude Cannabis Dispensary. If you're a first-time user, this dispensary might be ideal for you. Here are some reasons why you need to choose our store.
Quality Products: Our dispensary is a reputable business. We have been in business for a long time and sell only quality products. Our high-quality products are sourced from licensed, legal, and trusted sources. You will never be disappointed with the products available at our store. We offer top-shelf products at affordable prices.
Legal Store: The legality of cannabis in California is a major concern for consumers. However, with us, you don't have to worry about any legal concerns. We sell cannabis products legally in Compton. Our store is legal and licensed.
Fast Delivery: The best thing about our store is that you can place online orders. If you don't have time to visit the store, place an order with us by browsing the menu given on the website. We will deliver the products within 45 minutes at your doorstep.
Friendly Staff: At our store, the staff is not only well-educated about the cannabis industry but also helpful. They will answer all your questions and help you select the best product. We aim at creating a comfortable and welcoming shopping environment for everyone.